FRAGMENTS OF THE UNIVERS
The dream planets
Desiring to travel in worlds from which we would be absent,
towards strange planets, invisible to the naked eye.
Planets appearing in dreams.
Here they are now in the bright light of day.
Fragments of the univers…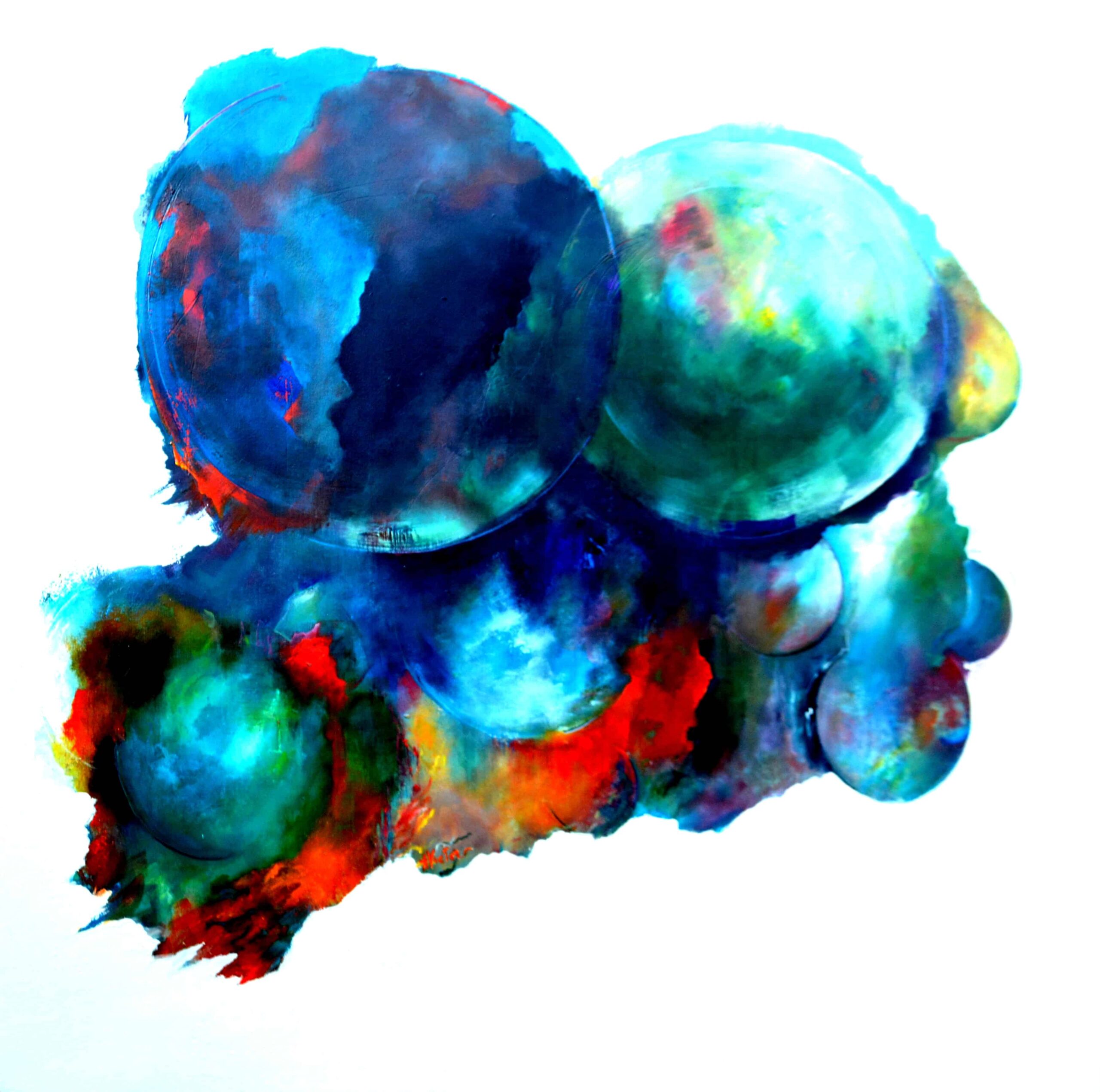 Across the universe I 150cmX150cm
… torn from the night of the cosmos.